Sustainable and Livable Communities
A healthy and vibrant urban environment must provide a pleasant, livable habitat for humans while maximizing opportunities to integrate natural processes and ecosystem services with buildings and infrastructure.
By its nature, sites in San Francisco are primarily urban infill. Building and renovating in the city allows people to live closer to where they work, learn, shop, and play, which translates to less driving and a healthier, more sustainable community.
Since buildings and streets cover much of the city with impervious surfaces, when it rains, runoff washes oil and other pollutants into the sewer system and the Bay, and contributes to flooding. Low impact development practices such as flow-through planters, rain gardens, cisterns, and vegetated roofs contribute to restoring local hydrology, wildlife habitat, and water quality.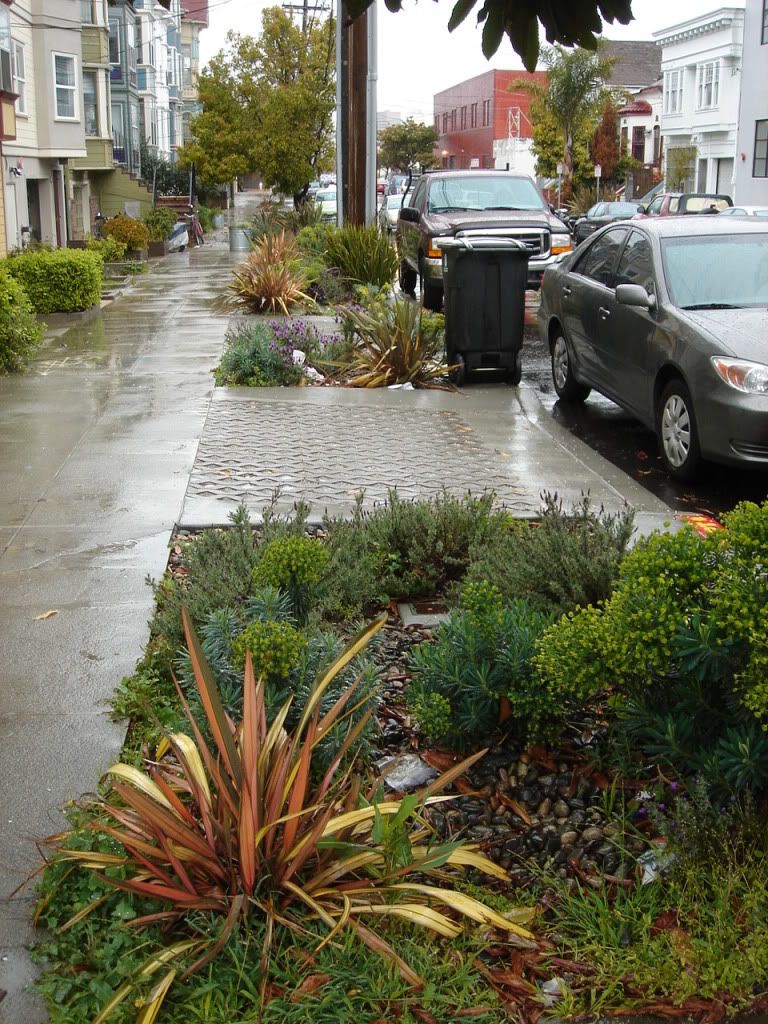 Building strategies that can improve the sustainability of a site include: minimizing erosion and sediment during construction; integrating low impact development systems into project infrastructure; landscaping to provide wildlife habitat; and redeveloping damaged or formerly polluted sites known as brownfields.